Often when i need to copy a web link to my mobile browser to download apps, or to send a home address to friends and colleagues, i find it inconvenient to type the long link with all the special characters and all...so i found this easy and most simple way to do it, which is to use a website to generate a 2D barcode (on my PC) and later use my 'barcode reader' to scan and copy the link (in my phone).
Check this website:
http://qrcode.kaywa.com/
it can basically generate any web links, text, phone numbers and even sms.
Once you click generate, you'll be given something like this: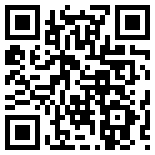 Use your barcode reader to scan and translate it! good luck trying..
If you don't have the barcode reader, you can try this java version of the reader at
http://reader.kaywa.com/
but it may have some limitations so you'll have to try it to see if it works..
and by the way, i tried the barcode reader on my groceries stuffs as well and surely it wouldn't read anything, that's because those are known as '1D barcode' and not readable by the nokia barcode reader.. har har..